Voices of Belarus. Chapter Two: Restoring Connections
Voices Of Belarus. Chapter Two: Restoring Connections
talks about the reparation of liaisons within family, the reconnaissance of ornamental language, the visualisation of the heritage that was never accessible to us, the remembrance of the names of ancestors to restore the way home.
Voices Of Belarus. Chapter Two: Restoring Connections
presents series of
The Postcards Of Solidarity -
an ongoing project of Dasha Golova, Sasha Kulak and Masha Maroz, based on precious findings of textiles and tapestry from the ethnographic archive Past Perfect.
The visitors are invited to stand in solidarity with political prisoners in Belarus. Each of the postcards is dedicated to each different person. Each of the postcards contains the information of the recipient such as the name and address of the prison, a stamp and our key message, an ornamental watchword.
Individual works:
Long Way Home. Part 2, 2021 -
the audio-visual installation by Masha Maroz;
10 Years Of Not Being Home -
the photo zine and prints by Sasha Kulak;
I Cry, I Cannot See -
the sculptural illustration and the eponymous poem by Dasha Golova.
group show Masha Maroz, Sasha Kulak and Dasha Golova
Punt WG, 2021
︎puntwg.nl
︎calvertjournal.com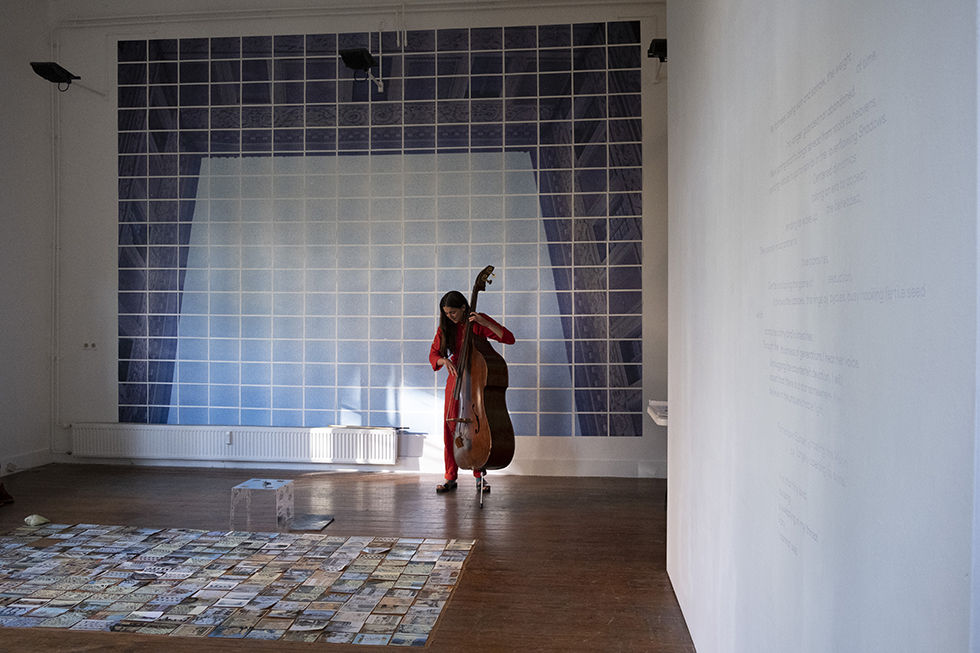 10 Years of not being home / 2020

68 pages, 210×297 mm, dust cover, first edition: 250.
drawings by Anfisa, Uliana, Roman and Vasilisa
design, layout & prepress Ivan Shpak
published by SOYAPRESS

For all mothers.
This essay involves three generations of women from one family tree. 10 years after not being home I went with my mum on a trip to Italy to get to know her. I took pictures of her and the stuff that she took pictures of. With my nieces we painted on these photographs.
In my family we don't share any mutual interests or rituals of the type that would normally connect us as family. No traditions have ever existed between us. So we made one up.

a limited number of copies is available for order



WHO I WASN'T exhibition
Paintings by Vitaly Koluzayev, Yulia Kosulnikova, Yury Kozlov, Alexey Sakhnov, Yury Zelenko, Alexander Chellak.
Who I Wasn't
- is an exhibition-presentation of the project Shirota I Dolgota /Latitude and longitude/ in Moscow.
The exposition presents the works of artists who are in constant social isolation; all of them are residents of psychoneurological boarding houses in St. Petersburg.
Shirota I Dolgota
is an association of artists, art historians and curators who are passionate about finding and supporting amateur art.
The project seeks out and supports artists who are socially excluded. These are people who are treated in psychiatric hospitals, live in psycho-neurological boarding houses (PNI, wh ere people after 18 years of age with mental and/or physical disabilities are placed), or in villages and villages that are difficult to access.
Exhibition's curators Sasha Kulak and Julia Kurmangalina
Winzavod CCA, 2020
︎winzavod.ru
︎shirotadolgota.com
Vtgnike - Designer Saudade


Designer Saudade accompanies video experiments with thermal imager in Moscow subway. Video was shot right before the lockdown in April 2020.

video Masha Cheremushkina, Sasha Kulak
sound design Ivan Maslov
music Vtgnike
thanks Max Litvinov

GOST ZVUK, 2020

SBPCH - SOBAKA


idea/video Sasha Kulak
executive producer Vasily Grogol
talents Candyce Chad, Joel Mark Collins, James McClain, Travis Raines, Reiley Behrns-Miller, Barrett Law
SBPCH, 2017