A HAWK AS BIG AS A HORSE
documentary fairytale, 75 min, 2022
France
A Hawk as Big as a Horse follows the daily life of Lydia, a bi-gender
ornithologist who lives in Shcherbinka, a remote suburb of Moscow.
As Lydia embarks on remaking David Lynch's Twin Peaks, she
decides to create Lara, a life-size silicon doll of her favorite actress.
film by Sasha Kulak
cinematography Sasha Kulak, Maryana Drogoveyko, Yakov Mironchev
music Yakov Mironchev
script doctor Olga Polevikova
producer Louis Beaudemont
3D artist Elizaveta Federmesser
Les Steppes Productions, 2022
With the support of Sundance Institute, CNC, in collaboration with ARTE La Lucarne
︎hawkfilm.io
︎
businessdoceurope.com
︎
thefilmverdict.com
Sorcerer experiments / 2022
SORCERER (Tallinn, Estonia) experiments with different material manipulation techniques to give new life, meaning and add character to old products.
All designs are upcycled, one-of-a-kind and repurposed.
The photo series invities to relax in basic yoga postures.
fashion:

sorcerer


team:

kirke

&

greta

&

alissa

&

agathe


photography: sasha kulak
models: jan & jette & eliann
makeup: agathe
special thanks: ailen & karl martin & jakob
︎badlonmagazine.com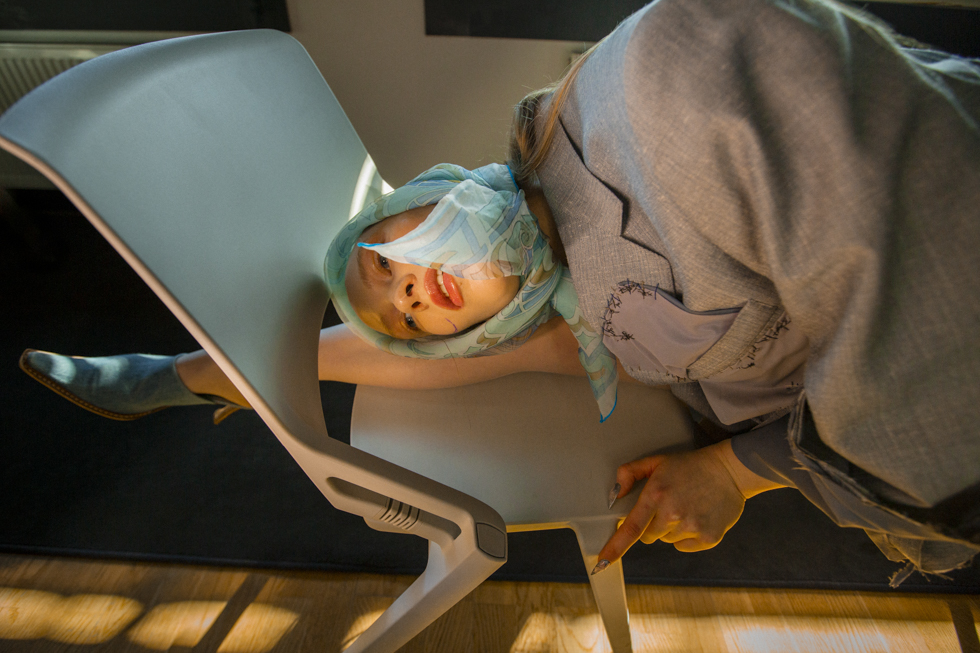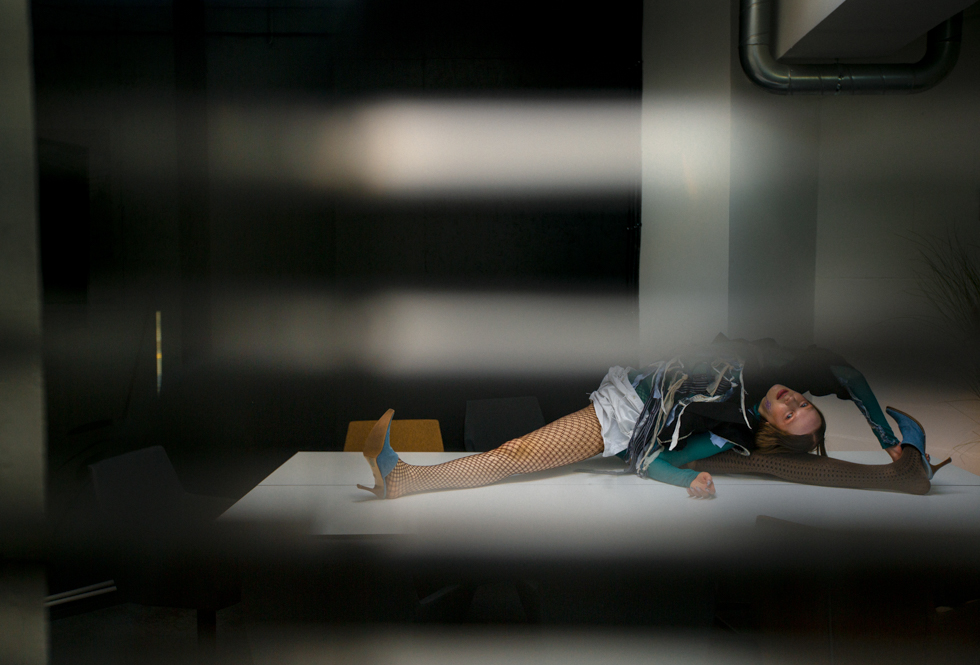 "French dinner" — video from series of dishes that sound 🎶
A video produced during a residency in Nantes around food and music involving film director Sasha Kulak and sound designer OMMA
dp Sasha Kulak
Mixing HRCLS.tv
PLAYTRONICA
, 2022
︎
cantouchthis.studio
MARA
documentary essay, 61 min, 2022
world premiere International Film Festival Rotterdam 2022
It's 2020 and Minsk, the capital city of Belarus, is overflowing with anti-government protests.
A dreamy figure – Mara – takes us on a journey alongside the protesting crowds. Mara's symbolic presence is a stark contrast to the harsh reality of the street. There is a determination to Mara, but also a fragility – as if her persona reflects the collective mental state of the protesters witnessing their dream for freedom turn into a nightmare
film by Sasha Kulak
featuring Rai Man O To
narration voiceover Serisu
costume designer Dymna Vyderka
music Pavel Bocharov
sound editing and re-recording mix Paata Godziashvili, Nika Paniashvili
producer Louis Beaudemont, Ksenia Gorenstein
poster artwork by Rufina Bazlova, Maria Smirnova
︎
iffr.com
︎
eefb.org
︎
moderntimes.review